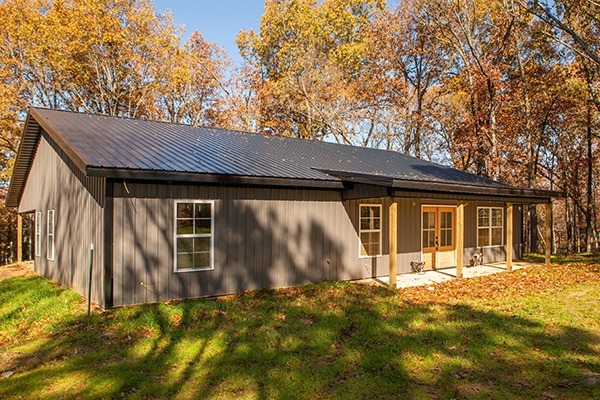 Are you in the market for an affordable option to build your new home?
Our company is recognized regionally for providing quality construction at an affordable price. We strive to keep our prices low while providing exceptional quality and attention to our customers' needs.
Please contact Tanya Foster today at 870-609-1900, or email her tfoster@overmanbuildings.com to schedule a free consultation. Your dream of building an affordable quality home is just a phone call or click away.
New Construction Services We Include
Typical house construction will be $32-$37/square foot under roof and includes the following:
3500 PSI 4″ concrete slab foundation with a 12×12 turn down footing with two courses of rebar, plastic vapor barrier and wire mesh throughout the slab
Exterior completed with 29-gauge 40-year warranty steel in your choice of 17 colors for the roof, walls, and trim
Exterior house doors and double pane vinyl windows

All interior rooms framed out

 

Studs at 16″ spacing

 

Manufactured trusses at 2′ spacing

House wrap vapor barrier between the metal and framing on the roof and walls

 

Soffit and fascia overhang

Front and back porches with soffit

 

1 year warranty on all labor and materials we provide

 

Large variety of sizes, and you create your interior floor plan to make it your own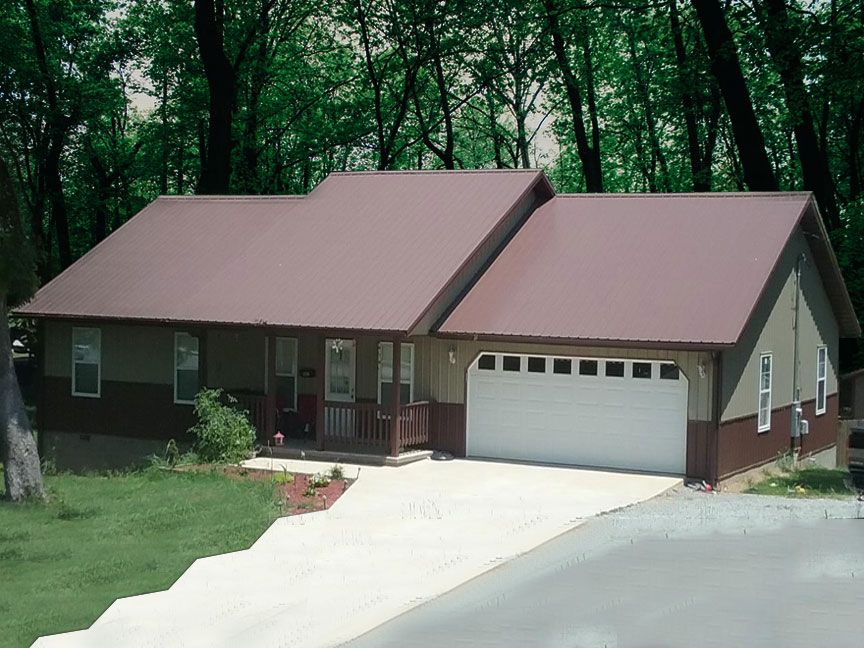 Construction services we do NOT include
Plumbing
Electrical
Heat and Air
Insulation
Interior Finishing
Floor Covering
Dirt work/site prep
Building Permits
Interior Doors
Cabinets, plumbing or electrical fixtures
Any other items not covered in the "What We Include"